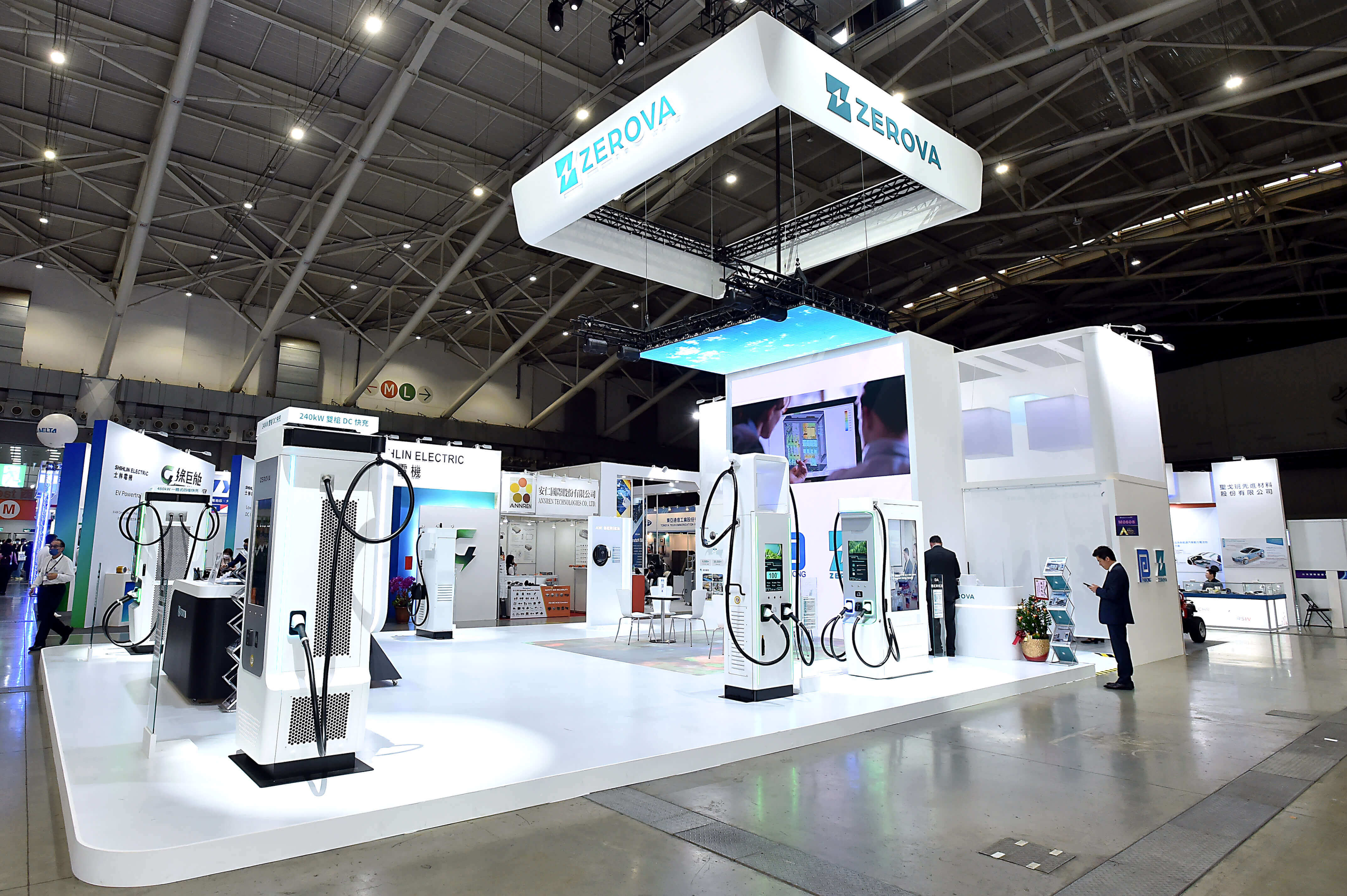 Since becoming an independent subsidiary of Phihong Technology last year, ZEROVA Technologies participated for the first time in the E-Mobility Taiwan exhibition (Booth M0608) to showcase the diverse charging scenarios and usage requirements of potential partners. On April 12th, ZEROVA released a variety of new generation charging products, including the DQ480 and DS240 single-unit DC charging stations, as well as the DA480 advertising charging station with a 50-inch 4K screen. In addition to promoting the development and popularization of global charging stations for low-carbon mobility, ZEROVA also offers diverse charging solutions, resolving efficiency issues for commercial customers and addressing the charging problems for vehicle owners, thereby creating a better charging experience.
In response to global demand and expanding its overseas production layout, ZEROVA has created 30,000 charging stations in 35 markets worldwide.
Since its establishment in 2011, ZEROVA's parent company, Phihong Technology, has been involved in the energy supply business for electric vehicles. In 2014, it successfully developed its first charging station and has been in the EV charging market for over 12 years. With the increasing global penetration rate of electric vehicles, the charging station market has experienced explosive growth in demand and scale. In 2022, the EV energy business group within Phihong had a revenue growth of 4.88 times compared to the previous year, reaching USD$61.4 million. As a result, in September 2022, ZEROVA Technologies was officially established as a subsidiary of Phihong to provide more diverse charging solutions for global partners.
As a leading global charging station technology enterprise, ZEROVA Technologies provides a one-stop model for partners, from design and production to verification and service. It has shipped over 30,000 charging stations in 35 markets worldwide. In response to global demand for charging stations, ZEROVA Technologies has expanded its global market by establishing production bases in Dongguan and Vietnam, as well as ongoing expansion projects at its Tainan Plant 2 and 3 to increase global charging station production capacity. In addition, ZEROVA has merged a factory in Chiba, Japan earlier this year to expand their business in the Japanese market.
Multiple first-to-market models have evolved from concept machines to mass production and are expected to be officially shipped in the second half of 2023.
As a leading brand in the global charging pile market, ZEROVA Technologies has launched several new products, including the DQ480 and DS240 DC charging piles, as well as the advertising charging pile DA480 that made its debut last year. These products have advanced to the mass production stage and are expected to be officially shipped in the second half of 2023. They will meet the diverse needs of partners across different fields and sites, including automakers and charging station operators around the world.
DQ480 is the world's first monolithic DC fast charging pile capable of delivering a maximum power output of 480kW. ZEROVA Technologies leverages its strengths in product development to create the 480kW monolithic DC fast charging pile, which is equipped with four DC charging guns and can be paired with screens of different sizes, such as 7-inch, 21.5-inch, and 32-inch, to provide electric vehicle owners with a better user experience in different scenarios. DQ480 is suitable for urban parking lots with limited space and high demand for fast charging, such as commercial fleets, gas stations, commercial centers, and shopping malls, to accelerate the turnover and utilization efficiency of charging piles by operators.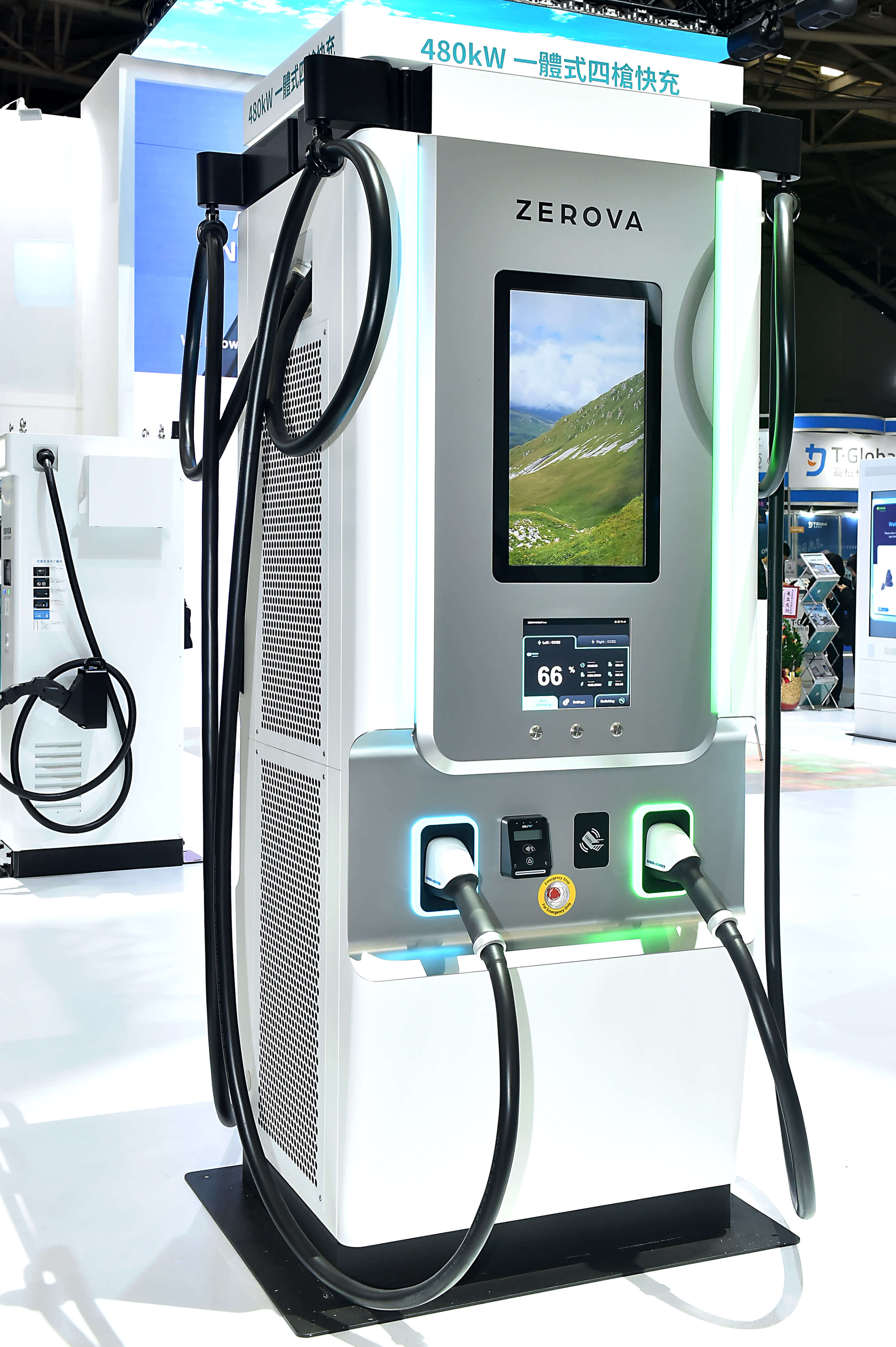 DS240 is a monolithic 240kW dual-gun fast charging pile with excellent industrial design capabilities that creates a different look from traditional charging piles. Its streamlined waist design is combined with bottom starry lights and three-color full-color charging lighting indicators, providing a more elegant and efficient charging experience. It can be easily integrated into various modern urban scenarios, such as stations, shopping centers, and commercial buildings. The new upgraded swivel-retractable gun line management system, combined with an accessible design that reaches up to 120cm, makes it easier for users to pull and retract the charging gun. The customizable 7-inch, 21.5-inch, and 32-inch anti-glare touch screens can also serve as advertising exposure spaces, helping operators create diverse sources of revenue and promote opportunities for cross-industry cooperation and alliances.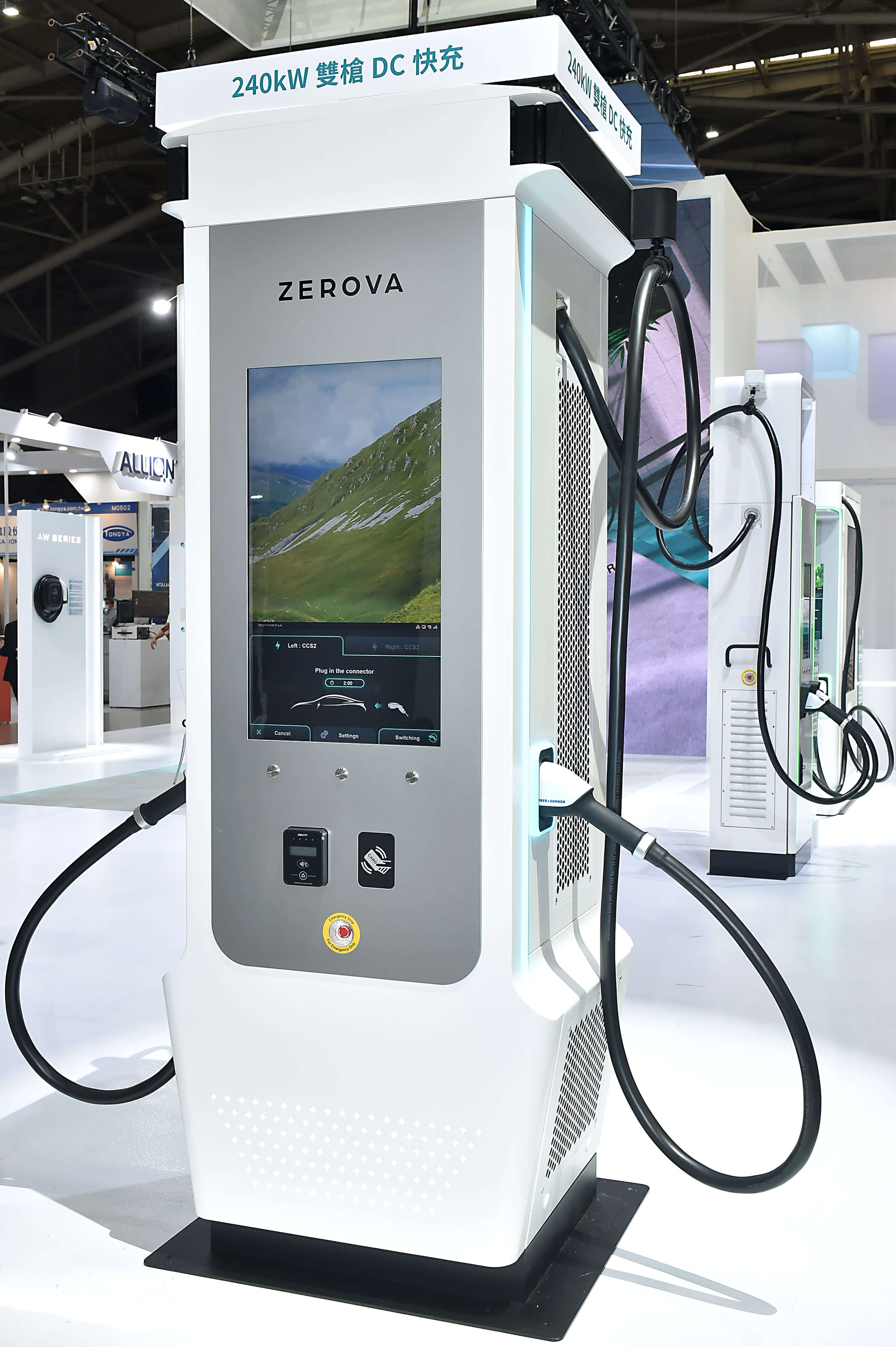 DA480 advertising charging station, which was first introduced last year and is now close to the market version, is equipped with dual-sided 50-inch 4K screens, providing effective charging and diverse advertising applications for high-traffic areas such as commercial buildings, shopping centers, outdoor parking lots, gas stations, and EV commercial fleets. The DA480 is equipped with dual-sided 50-inch screens, which attract crowds and create diverse visual and auditory interactions for users; the IP55 waterproof casing and -30°C to 50°C temperature resistance performance can easily cope with the climate of different outdoor environments worldwide; the 21.5-inch touch screen with RFID Payter payment system (Apple Pay, Google Pay) provides various payment scenarios and options.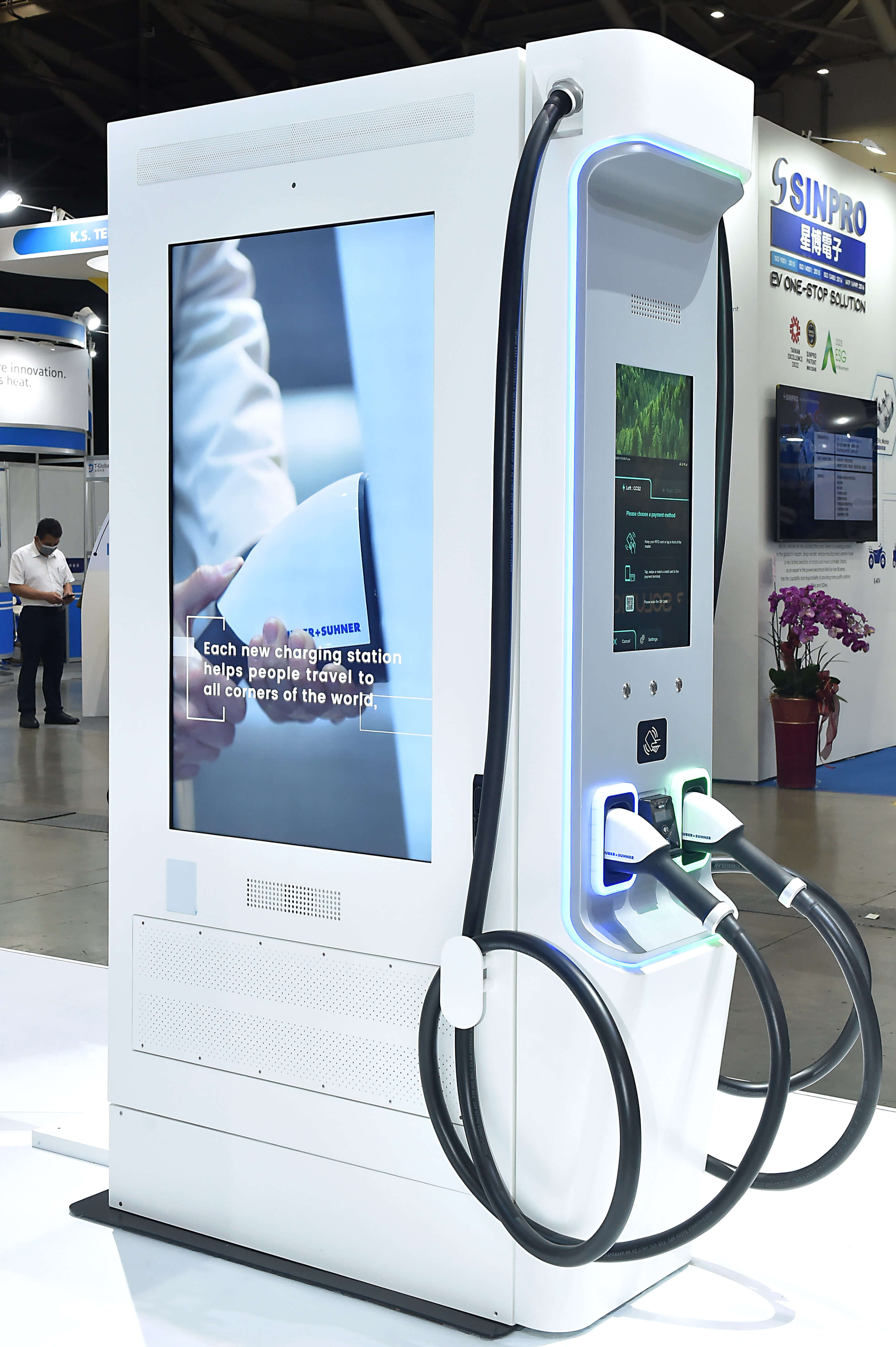 For more EV charging information, please refer to : AC Charger / DC Charger